Unique Funeral Optional Add On
Rose Petal Drop
A rose symbolizes immortal love and a union that will never fade. What better way to honor a loved one at their graveside service than with a shower of rose petals?

Michigan Memorial Park and Michigan Memorial Funeral Home are now offering the helicopter Rose Petal Drop that sprays petals from the sky, creating a beautiful, memorable tribute that your family and friends will cherish. Call today for details on this and many other unique tributes at Michigan Memorial.

When you need that perfect combination, Michigan Memorial Funeral Home and Michigan Memorial Park. Click here to watch a video.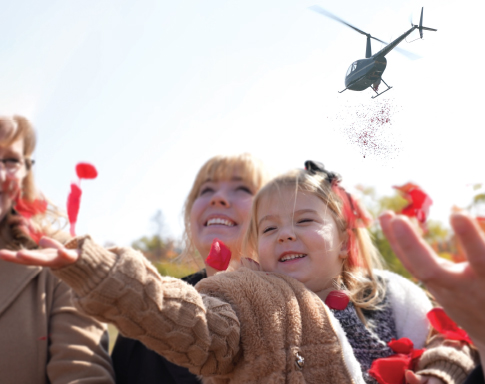 Plan ahead. Free consultation. No obligations.
CONTACT US