ABOVE GROUND BURIAL OPTIONS AT MICHIGAN MEMORIAL PARK:
Couch Crypts
The Michigan Memorial Park Garden of Angels has a limited number of couch crypts, which allow two people to be entombed side-by-side with no divider in between. The couch crypts are located under large flower gardens and in front of the reflecting pool. Couch crypts include a custom 56" x 17" bronze plaque, two flower vases, and two opening and closing fees.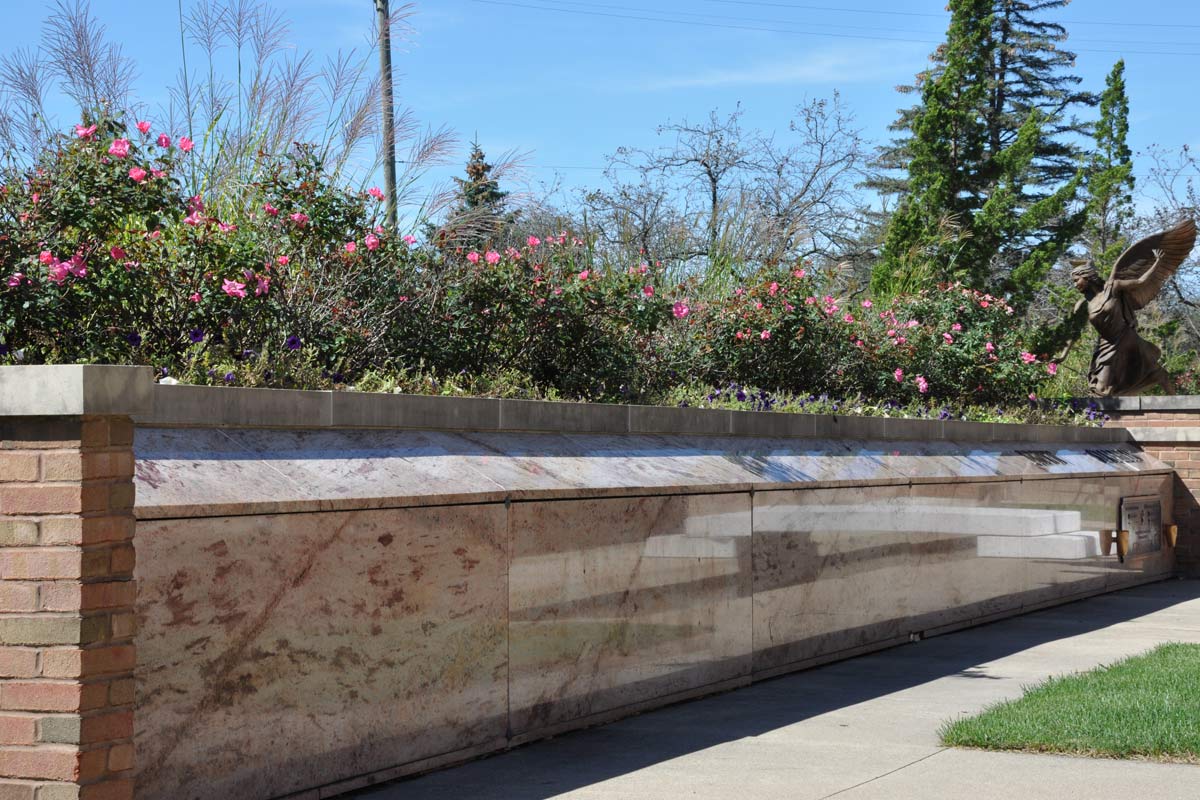 Plan ahead. Free consultation. No obligations.
CONTACT US