ABOVE GROUND BURIAL OPTIONS AT MICHIGAN MEMORIAL PARK:
Crucifix Island
In the Mt. Carmel section of Michigan Memorial Park, Crucifix Island offers Catholic families a modern alternative to ground burials. Crucifix Island features a custom, larger-than-life bronze statue of Christ on the cross in front of the mausoleum. An Outdoor Catholic Mass is held each year for the community on the Sunday before Father's Day.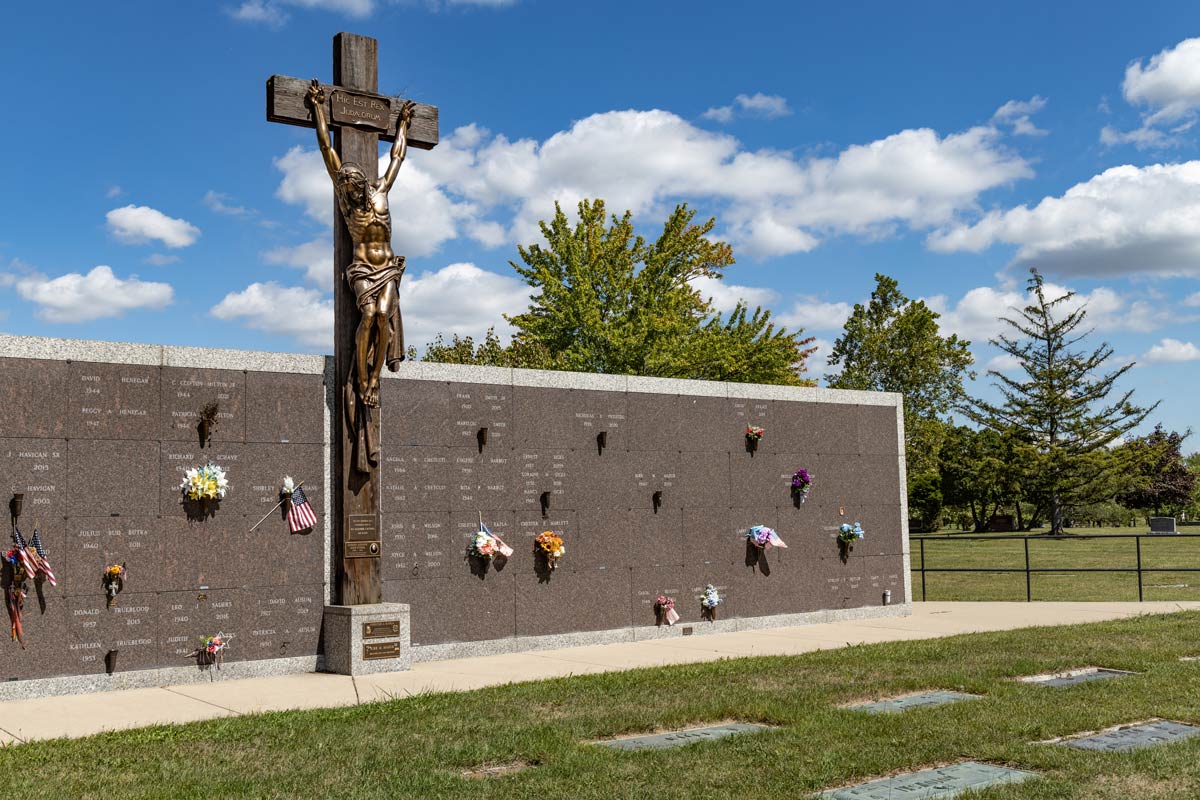 Plan ahead. Free consultation. No obligations.
CONTACT US