News
Stay up to date on the latest news from Michigan Memorial Funeral Home and local updates in the Downriver community.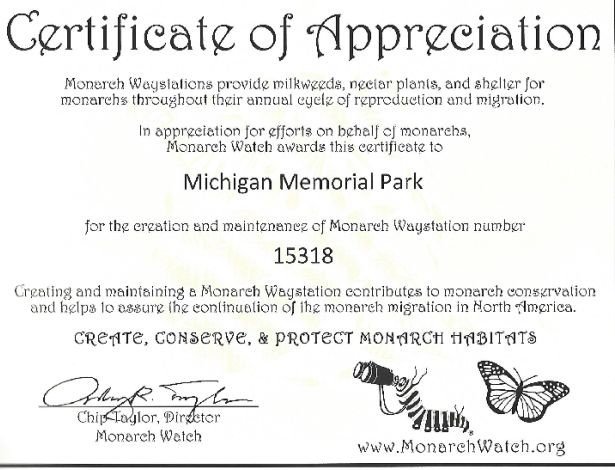 03/22/2017
Michigan Memorial Park receives Recognition as Monarch Waystation
Monarch Watch awards Michigan Memorial Park certification acknowledging that Michigan Memorial will be an official Monarch Waystation by creating and maintaining a Waystation that contributes to Monach conservation and migration in North America, by providing milkweeds, nectar plants and shelter for Monarchs throughout their annual cycle of reproduction and migration.
READ MORE
Plan ahead. Free consultation. No obligations.
CONTACT US