News
Stay up to date on the latest news from Michigan Memorial Funeral Home and local updates in the Downriver community.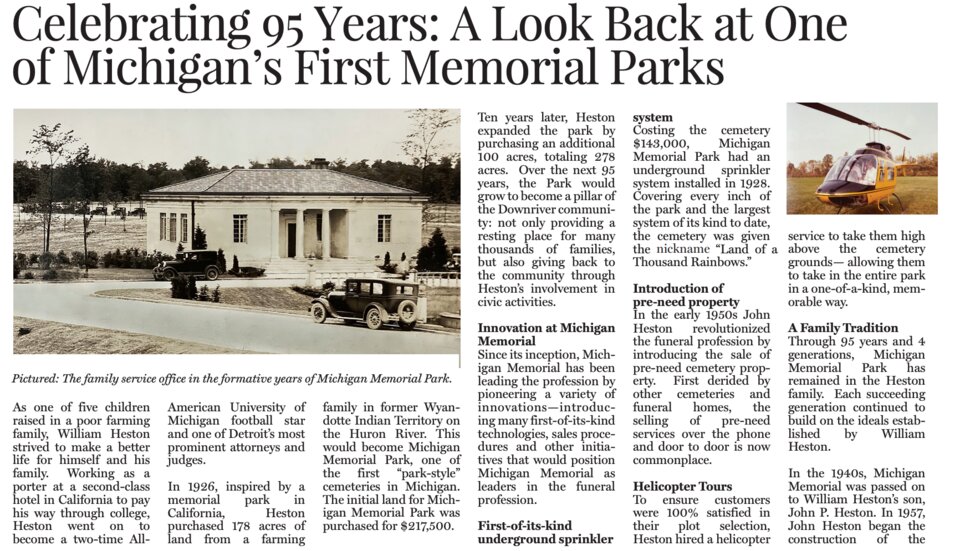 09/08/2022
Celebrating 95 Years: A Look Back at One of Michigan's First Memorial Parks
As one of five children raised in a poor farming family, William Heston strived to make a better life for himself and his family.
READ MORE
Plan ahead. Free consultation. No obligations.
CONTACT US